Reading Time:
2
minutes
Pioneering EV charging developer Autel is at EVS35 from June 11 through June 15th.
People from all over the world are travelling to Oslo, the world's leader in electric mobility, for the biggest electric vehicle (EV) conference of the year. Autel has seized the opportunity to present its advanced technology and EV charging products to the world.
Autel is actively exploring and developing electric vehicle charging solutions starting in 2021. Visitors to our stand can experience our range of EV charging products perfectly suited to any application, including the home, business, and public sectors.
Prior to the EVS35, the Munich-based group released the MaxiCharger AC Wallbox and the MaxiCharger DC Fast.
EVS35, the world's largest electric vehicle event this year, is the perfect place to showcase the latest vehicle charging solutions and the latest vehicle charging technology to everyone.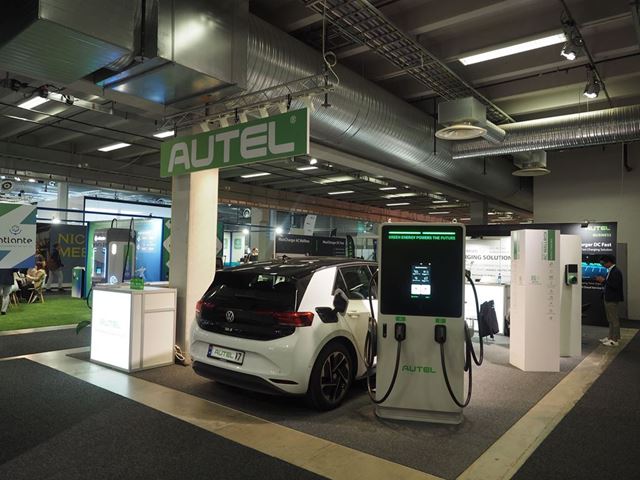 "Autel's Maxicharger series is the most competitive product on the market, with our dedicated technical team and first-class product design. We already have a number of excellent partners such as Monta and Sevadis, and sales are very good in the UK and Northern Europe. Electric vehicles and green mobility are the future and Autel will provide the most reliable and safe way to go green." – Luca Scattolin, Autel Europa's Managing Director
Autel's main goal is to provide faster, safer and more environmentally friendly vehicle charging solutions. Autel's vehicle charging products meet charging needs in all aspects of life. Our MaxiCharger range has been awarded the 2022 Product Design Award by RedDot and iF, as well as being tested and certified by the prestigious TÜV.
In your home, you can use the AC Wallbox to quickly charge your electric car with less energy consumption and flexible charging times for your daily travel needs. The stylish design and choice of colours (black, white and silver) perfectly match the overall design of your house.
In commercial premises, Autel's professional team will help with everything from installation to after-sales.
At our stand D08-27 you can get to know our home, commercial and public charging solutions first hand by talking to technical experts and managers.
Have a look at how we combine innovation with design excellence to drive the transition to electric vehicles and more sustainable energy use.
If you can't attend in person, you can visit our Autel website at autelenergy.eu for more information on our products. and keep an eye on Autel's social media channels Facebook, Instagram and YouTube.
Contact:
Vivian +49 1778009267
wenxiu.zhou@autel.com